This oversized business card magnet keeps your business on display at home, school, the office or on any magnetic surface. The strong 30 Mil material helps your 4-color process imprint have a lasting impression
Product Height: 4.125"
Product Width: 2.5"
Item #: MGJBC30
The thick rubber base and soft fabric surface make this mouse pad a comfortable place to click. Includes free 4-color process imprint and free set-up
Product Height: 7.5"
Product Width: 8"
Thickness: 0.25"
Item #: MP1B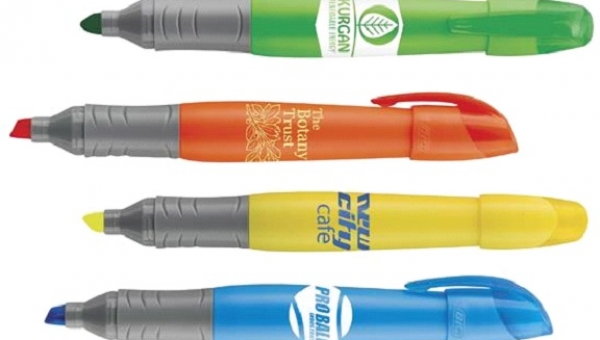 A big comfortable highlighter with a chisel tip. Bright barrel matches the ink color. Textured rubber grip for extra control.
Barrel Colors : Blue, Green, Orange, Yellow
Highlighter Ink Colors : Matches Trim Color
Item #: BLGXL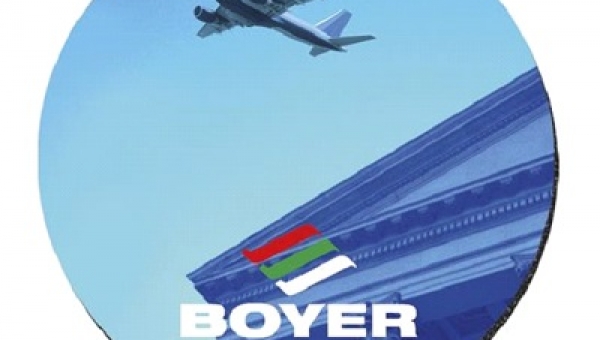 Made with firm rubber covered with polyester, this round mouse pad is a popular item with long-lasting brand exposure. Stock art backgrounds available and includes free set-up and 4-color process imprint
Thickness: 0.25"
Diameter: 8"
Item #: MP3B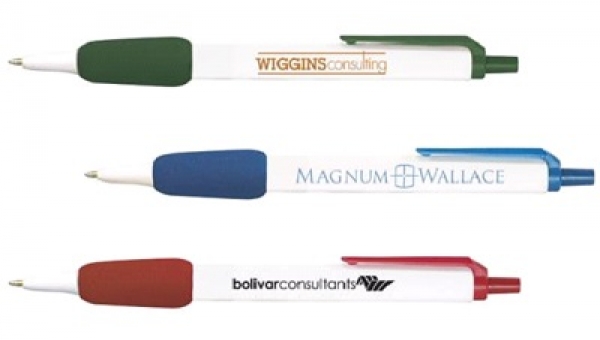 Three sides offers three different imprints in three different colors. Foam grip matches trim color
Barrel Colors : White
Trim Colors : Black, Blue, Forest Green, Navy, Red
Point Style/Ink Color : Medium Ballpoint Black Ink, Medium Ballpoint Blue Ink, .07mm Fine Point Black Ink, .07mm Fine Point Blue Ink, Medium Ballpoint Red Ink
Item #: TSG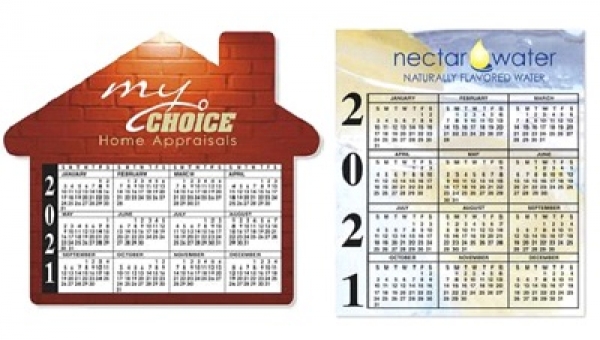 Prominently display a full year calendar at home or the office with this flexible magnet. The optional house die-cut stock shape is perfect for the real estate, construction and insurance industries
Product Height: 3.375"
Product Width: 3.875"
Item #: MGCLL20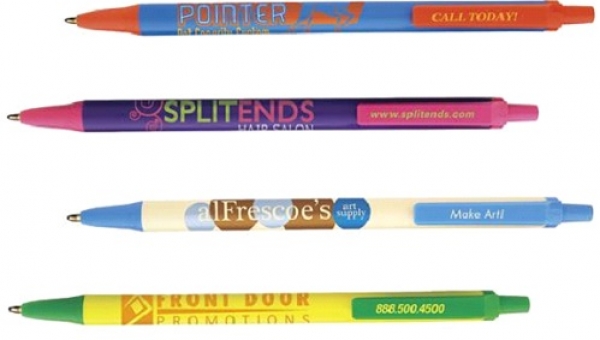 Clic Stic Pen is the most popular retractable in promotional products. It features a medium point or fine point and is available with blue ink, black ink or red ink. Create your custom writing instrument by selecting between our different barrel and trim color combinations.
Barrel Colors : Black, Blue, Burgundy, Clear, Cobalt, Cream, Espresso, Forest Green, Green, Metallic Brown, Metallic Dark Blue, Metallic Green, Metallic Orange, Metallic Red, Metallic Sand, Navy, Orange, Pink, Purple, Red, Silver, Slate, Teal, White, Yellow
Trim Colors : Black, Blue, Burgundy, Clear, Cobalt, Cream, Espresso, Forest Green, Green, Metallic Brown, Metallic Dark Blue, Metallic Green, Metallic Orange, Metallic Red, Metallic Sand, Navy, Orange, Pink, Purple, Red, Silver, Slate, Teal, White, Yellow
Point Style/Ink Color : Medium Ballpoint Black Ink, Medium Ballpoint Blue Ink, .07mm Fine Point Black Ink, .07mm Fine Point Blue Ink, Medium Ballpoint Red Ink
Item #: CS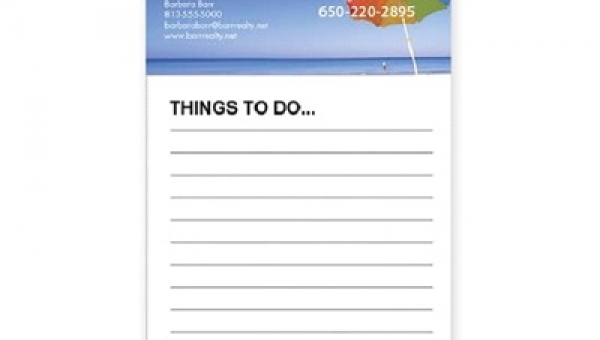 This convenient magnet and notepad combo makes it easy to keep your brand in front of clients at home or the office. Includes vibrant 4-color process imprint on a durable 30 Mil flexible magnet
Product Height: 2"
Product Width: 3.5"
Item #: MGBCNP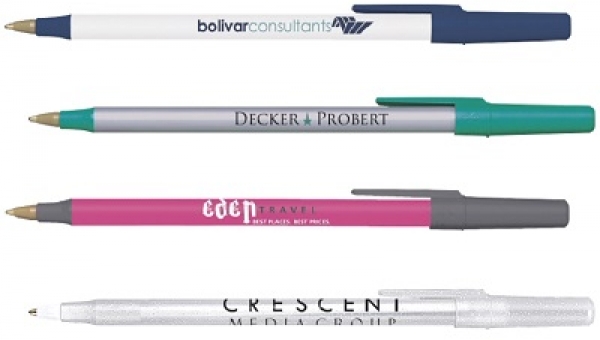 A classic pen recognized around the world - with over 600 barrel/trim color combinations and a ventilated cap design
1-color barrel imprint, 1 location
Screen Print Barrel 2-1/2"w x 3/4"h, 1 color included, 2 colors max, Standard
Barrel Colors : Black, Black Sparkle, Blue, Burgundy, Clear, Clear Sparkle, Cobalt, Cream, Espresso, Forest Green, Green, Metallic Dark Blue, Metallic Green, Metallic Red, Navy Blue, Orange, Pink, Purple, Red, Silver, Slate, Teal, White, Yellow
Trim Colors : Black, Black Sparkle, Blue, Burgundy, Clear, Clear Sparkle, Cobalt, Cream, Espresso, Forest Green, Green, Metallic Dark Blue, Metallic Green, Metallic Red, Navy Blue, Orange, Pink, Purple, Red, Silver, Slate, Teal, White, Yellow
Point Style/Ink Color : Medium Ballpoint Blue Ink, Medium Ballpoint Black Ink, .07mm Fine Point Black Ink, .07mm Fine Point Blue Ink, Medium Ballpoint Red Ink, Medium Ballpoint Purple Ink
Item #: RS